Portrait of Patterson, 2016
The ubiquitous words of a certain Nobel Prize in Literature winner were chanted across America this year, and Patterson sang right along – the times they are a-changin'.
Sheree Lustgarten lost her seat on the City Council nearly a year after an investigation into her conduct at the Hammon Senior Center led to a recall effort and a fellow councilmember securing a restraining order against her. Luis I. Molina declined to run for re-election for mayor, making way for now former Councilwoman Deborah Novelli to win the post in a landslide.
The news that Donald J. Trump would be the country's 45th president sparked protests in cities and universities, as well as our small community.
But changes in leadership went beyond the political. Patterson High's longtime athletic director, Dave Klein, retired. Ed Maring, whose service to health care in the community spanned over four decades, stepped down from the Del Puerto Health Care District board. A year after Steve Hall resigned, Patterson and West Stanislaus finally secured a permanent fire chief in a 30-year fixture of the department, Jeff Gregory.
For many residents, the issue of 2016 was public safety. Barely a month into the year, four shootings left two dead in two days. Shots fired into the air near campus disrupted Patterson High's commencement, striking no one but casting a pall over the 101st graduating class's time to shine.
Fortunately, we had other opportunities to celebrate. Hometown Hero Danielle Hansen became Patterson's first Paralympian when she qualified to row at the Games in Rio de Janeiro, bringing home a silver. Trumpeter Francisco Ortiz, at 12 years old, was invited to play Carnegie Hall in New York City a second time. We even saw a local college student, Ronald Williams, become a face of a McDonald's social media campaign.
Remember these and other moments with us as we look back on the headlines and pictures that tell the story of Patterson in 2016.
Lustgarten off council
Former Councilwoman Sheree Lustgarten was ousted May 25 on the strength of an affidavit, signed under penalty of perjury, that claimed she had been living in Gustine, bringing to a close a contentious saga that entered into the limelight in 2015 with the release of an investigation report into her conduct at the Hammon Senior Center.
Lustgarten denied claims in the affidavit and a handwritten move-out agreement from the Gustine landlord, claiming that her son had rented the room.
A vote to vacate her seat passed 4-1, with the former councilwoman dissenting. It was the second time the City Council had questioned Lustgarten's residency in two months.
Lustgarten, whose husband, Jeff, died tragically in December 2015, had a difficult start to 2016.
In February, a superior court judge granted Councilman Dennis McCord a two-year extension on his restraining order against her when the city reopened the case after uncovering undisclosed convictions. These convictions include a "fighting noise; offensive words" infraction from 1998 that was plead down from a spousal battery charge in San Bernardino County and a misdemeanor fraud conviction, which dates back to 1997 in Riverside County.
In March, the mayor and Lustgarten's fellow councilmembers penned an unprecedented letter to the community detailing why they had pursued legal action against her – a response to unsubstantiated allegations, including that the council had been responsible for Jeff Lustgarten's suicide.
Retired physician Pete La Torre was appointed to finish out the final six months of Lustgarten's term.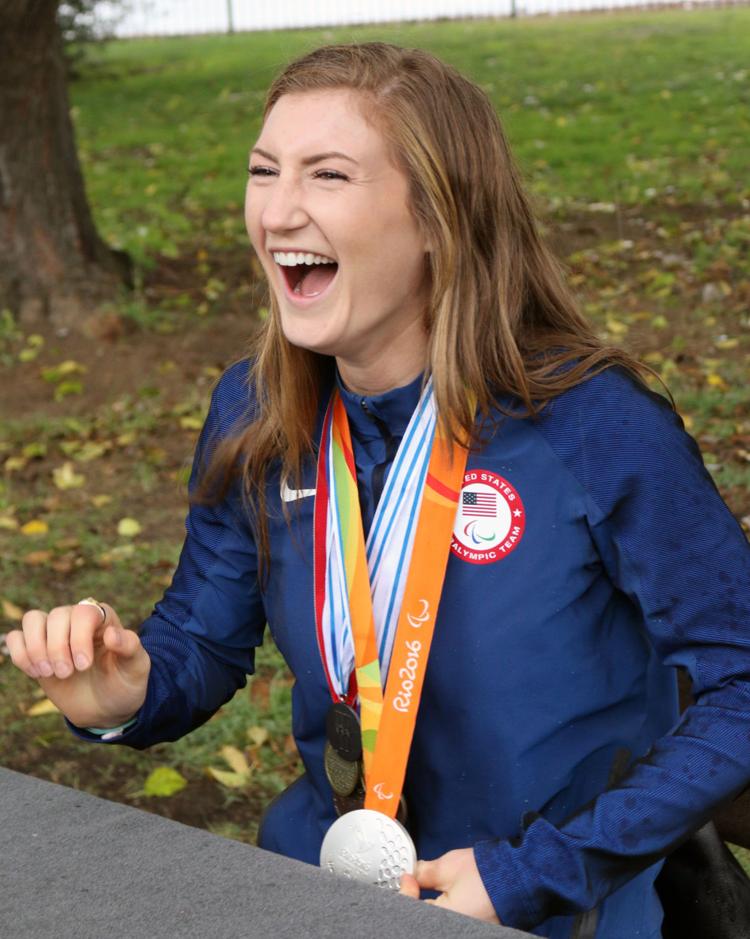 Hometown Hero makes waves in Paralympics, beyond
What more can be said about standout rower and Patterson native Danielle Hansen?
After leaving Patterson High as a valedictorian in 2012, Hansen has risen in the ranks of the international rowing scene since picking up the sport at the University of Washington.
In four years, Hansen accumulated quite the resume, rowing for both the Huskies and Team USA, but no year has been as fruitful as 2016.
Hansen, who has navigated life since birth with Erb's Palsy, which affects the movement of her left arm, joined Team USA to compete at the 2016 Paralympic Games in Rio de Janeiro, Brazil, in September.
With their eyes firmly set on displacing Great Britain and winning gold, Hansen and company battled it out with the rival boat, earning a silver-medal finish behind Britain's gold-medal pace in the legs, trunk and arms four with coxswain race.
The next month, she traveled to Cambridge, Massachusetts, adding two golds to her collection of hardware at the 52nd annual Head of the Charles Regatta.
Hansen helped set a course record in the LTA 4+ race with a finish of 18:10.142. She also teamed up to compete in the talent-filled director's challenge mixed eight race, earning gold with a time of 17:32.218.
Hansen was showered with recognition for her achievements this year. She traveled to the New York City Athletic Club Nov. 17 to accept the honor of 2016 National Team Athlete of the Year – part of USRowing's Fan Choice Awards.
One week later, Hansen was home, and during an emotional ceremony for the Paralympic silver medalist, she was recognized with the Hometown Hero Award as the city of Patterson declared Nov. 26 "Dani Hansen Day."
Hansen will return to row for the University of Washington in the 2017 season. She hopes to continue representing Team USA internationally as well by competing at the World Rowing Cup in Poznan, Poland, in July.
Hansen hopes to also make a bid to row at the Royal Canadian Henley Regatta in St. Catherines, Canada, in August before vying for a spot on the Team USA boat in the 2017 World Championships in Sarasota, Florida, in late September.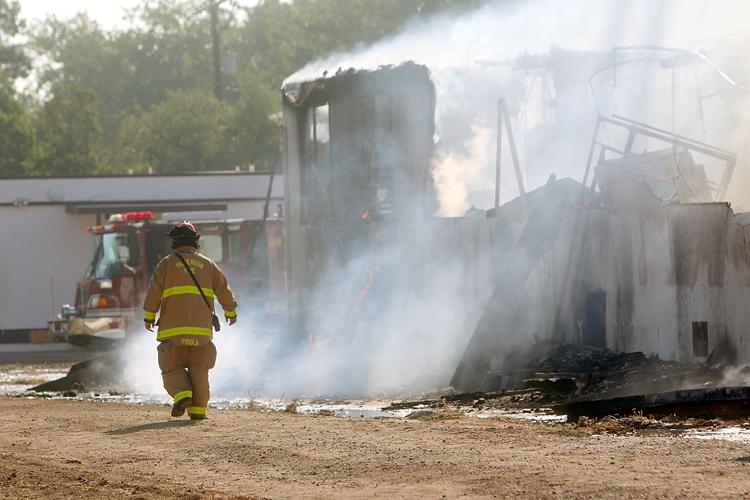 Destructive fire, fresh start for health district
Ed Maring, who sat on both the Del Puerto Hospital and Health Care District boards, stepped down this year after 45 years of service to health care in the community.
Replacing him is Frank Daras, who served on the Stanislaus County civil grand jury during an investigation into the district. He and Anne Ielmini Stokman took the oath of office Dec. 2. The toughest decision that came before Maring as a board member was the closing of Del Puerto Hospital, at one time a thriving medical center, in 1998.
The once imposing structure was destroyed by fire this year in the early morning of July 5, rousing local firefighters and plenty of families.
When the Patterson Fire Department responded to the blaze near the Patterson District Ambulance and the Sutter Gould Medical offices, all on E and Ninth streets, flames were shooting into the sky.
Over the past few months, there has been plenty of activity on the site, where bulldozers gutted the remaining rubble in the cleanup.
Del Puerto Hospital had a long history, opening its doors in 1950. Thousands of babies were born and countless surgeries performed there.
The closing of the hospital in spring 1998 led to the creation of the health care district, which is optimistic about its newest administrative director, Karin Hennings, who was hired in June of this year after Del Puerto saw five CEOs come and go in as many years.
Election 2016
Patterson voters had plenty of interest in two elections this year.
Now former Mayor Luis I. Molina had announced in February that he would not seek re-election and focus instead on running for the Stanislaus County Board of Supervisors. And soon after, the City Council began work on establishing a by-district voting model for each of its seats to stave off a potential lawsuit under the California Voting Rights Act.
Molina ended up losing his bid for the District 5 supervisorial seat against incumbent Jim DeMartini and challenger Eileen Wyatt Stokman when DeMartini brought in more than 50 percent of the votes in the June election.
With Molina out of the picture, then Mayor Pro Tem Deborah Novelli came away with 70 percent of the vote for his mayoral seat, which remains an at-large office, in the Nov. 8 general election, staving off opponent Troy McComak.
Joshua Naranjo garnered about 60 percent of the vote for District A in west Patterson, defeating Chinyere "Chichi" Jack. And Incumbent Dominic A. Farinha was elected without opposition to the District C seat, which covers part of downtown and West Las Palmas Avenue, as well as many numbered streets.
The new City Council was sworn in at the Dec. 20 meeting, and they are working to fill by appointment the two-year City Council vacancy the mayor left behind when she took the oath of office. The council seat is considered at large until 2018, when it will belong to District D in northeast Patterson, meaning that eligible candidates residing anywhere in the city can apply for it.
As of Tuesday afternoon, no one has applied for the seat, but the application period doesn't close until Jan. 12.
After interviews, councilmembers expect to appoint a candidate during their Feb. 7 meeting. They are legally required to fill the vacancy or call a special election by Feb. 18.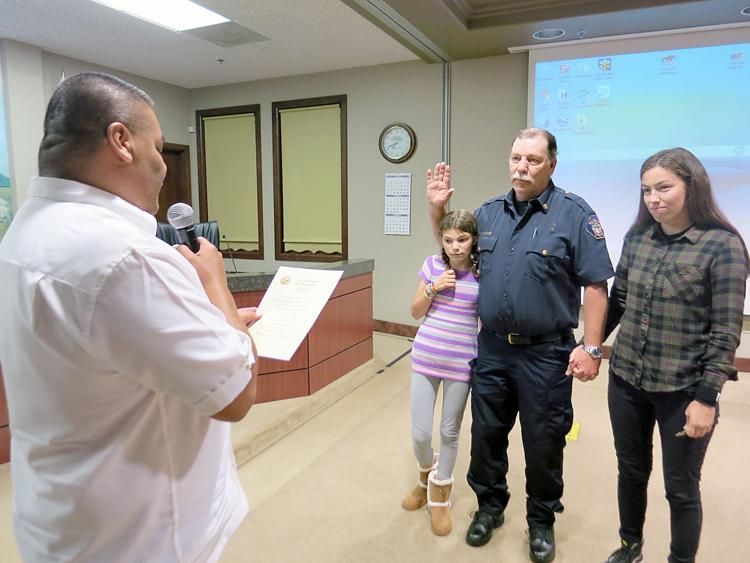 New chief, familiar face
Jeff Gregory was named fire chief of Patterson and West Stanislaus fire agencies in September.
Gregory, 53, follows Steve Hall, who served as fire chief from 2011 to 2015 before leaving for a job with Central Fire Protection District of Santa Cruz County, and Jeff Breasher, who succeeded Hall only to take a position in January with the same outfit.
On Sept. 20, the City Council took the recommendation of City Manager Ken Irwin to appoint Gregory to the top spot.
City Hall was packed with firefighters supporting Gregory at his recent swearing-in ceremony. Gregory, a 30-year firefighter, began volunteering at Patterson Fire 1986 and was hired in 2003 as a full-time division chief to oversee operations and training in the department. He was put in charge of fire prevention and maintenance in 2011.
Firefighters say Gregory knows "the backstory and the history" of what has happened over the years in the department and, as a result, knows the path the department needs to take to move forward. Gregory said in September that as communication across the fire agencies improve, things will fall into place.
Initially a reluctant candidate for the top spot, Gregory is now working with firefighters on staffing the department of the growing town of Patterson. He wants to foster an "open door" policy, in which anyone can walk into his office and tell him anything and, in turn, he will be open with them.
Equipping firehouse paramedics
After years of development under three different fire chiefs, Patterson Fire Department began offering first responder advanced life support services in 2016.
Firefighters in the department who are licensed paramedics can now administer drugs and give shots to patients, as well as start IVs and perform other advanced services that emergency medical technicians are not allowed to provide.
With the new program in place, the Fire Department hired three additional firefighter-paramedics this year.
Students run warehouse
Patterson High School unveiled its Supply Chain and Logistics Training Center, a building encompassing three student-run warehouses and four classrooms, in March.
At the grand opening, Superintendent of Schools Phil Alfano commended instructors James Toste and Tony Lomeli for turning around a business logistics program that was floundering just a few years ago.
The new facility includes receiving, storage and shipping warehouses. The class previously operated out of a small lab that Toste dubbed "the storage closet."
Young women invest in community
Invest in Me, a young women's empowerment program serving Stanislaus County, hosted around 40 youth in their inaugural Empowerment Conference in March.
Guided by a general theme of self-worth, the conference offered local middle and high school students the opportunity to broaden their horizons through guests' personal stories and workshops on topics that ranged from identifying unhealthy relationships to youth activism.
Recently, Invest in Me held a workshop focused on breaking down barriers to confidence.
Participants were asked to define what it means to be confident versus what messages they receive through media.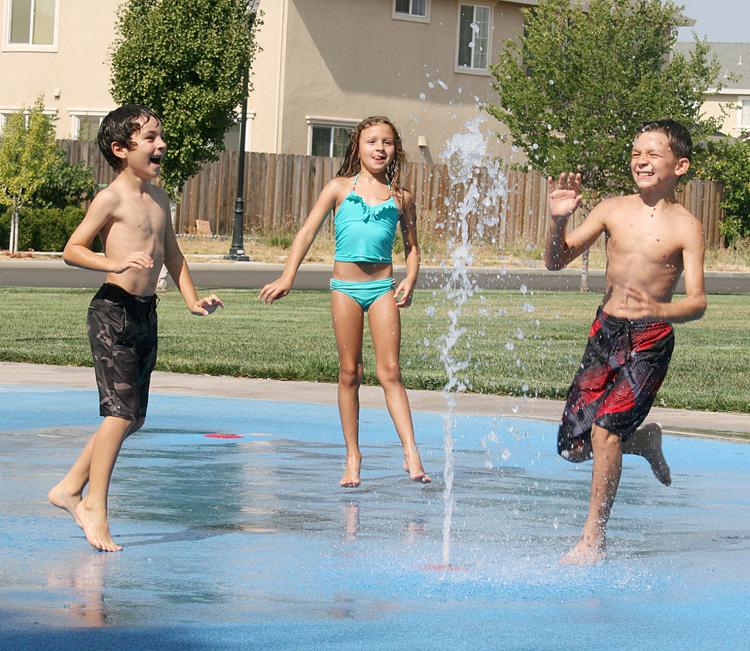 Water restrictions softened, recycling program underway
The city of Patterson lightened its mandatory water use cutbacks related to the California drought after the State Water Resources Control Board enacted a significant policy change regarding conservation regulations.
One welcome outcome during the merciless 2016 summer: The city was able to turn back on the splash pad at Blue Fiesta Park in June.
Not long after, Del Puerto Water District kicked off the construction of the pipeline for its North Valley Regional Recycled Water Program.
The project looks to provide 59,000 acre-feet per year of treated, recycled wastewater from Modesto and Turlock to parched West Side farmers in the Del Puerto district. Stanislaus County and the city of Ceres, which already sends wastewater to Modesto and Turlock, are also partners in the program.
Flying J touches down
Moving along at the speed of light, construction of the Pilot Flying J Travel Plaza was finished on time for a grand opening celebration on Friday, Dec. 16.
The 11.3 acres of land on the northeast corner of Sperry Avenue and Park Center Drive, now houses the area's newest truck stop. The former Patterson Airport property, the Amazon Fulfillment Center and the CVS warehouse are some of the surrounding landmarks.
The facility has fueling pumps, diesel lanes and RV services, but food is the magic word at Flying J, with Wendy's, Cinnabon, Auntie Anne's and a PJ Fresh marketplace on site.