Patterson Irrigator - Staff Bios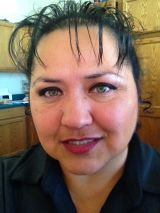 Debbie De La Rosa works in the retail sales, production and legal advertising department, taking classifieds ads as well. She has worked for the Patterson Irrigator for 17 years and is the go-to person for the Irrigator's Spanish-speaking customers.
Debbie has lived in Patterson most of her life, attending Patterson High School through her junior year before moving to Modesto, where she graduated in 1988 from Thomas Downey High School. She followed her family back to Patterson in 1990 and has been here ever since.
Debbie has been married for 17 years to Augie De La Rosa, who is employed by PattersonHigh School, and has three wonderful children: Danika 11, Noah 15, and Augie 17.
Her hobbies include going to the casinos, bargain and thrift-store shopping, going to the movies and hanging out with her family. She loves to go camping, travel with her family and explore new cities and towns.  
---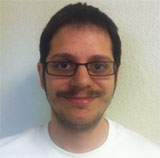 Sports writer Erick Torres has been the sports reporter for three years at the Patterson Irrigator. Torres lived in Patterson for over twenty four years. Erick is an avid sports fan and loves to spend his evenings watching San Francisco Giants ballgames. He now looks to take that passion for sports and bring it to the community, covering the town he grew up in. He is looking forward to being a sports writer covering local games and any young athletic talent. Erick is excited to have an opportunity to cover local sports, and hopes to highlight the achievements of athletes in the community. 
---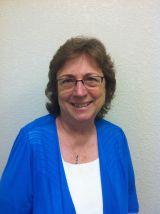 Maddy Houk has been the community news reporter for the Patterson Irrigator for more than 36 years. Houk writes features about achievements of local people and writes about schools, healthcare, churches, clubs, weddings and anniversaries and births and obituaries. 
Houk wrote "Talk Around Town" columns for more than two decades, telling newsy info about people in town. In the mid-1980s, reporter Bonnie Washburn started the ever popular "What's Cookin'" column where area cooks shared favorite recipes, and Houk continued that column for the next 13 years. Through the cooking column, Houk made many friends she still keeps today — the people of Patterson are important to her.   
Houk, who was born in Far Rockaway, N.Y., came west almost 43 years ago when she married her husband, Tom, a Patterson native. The Houks first lived in Stockton and came to Patterson in late 1977. The couple has four sons, Daniel, Andrew, Matthew and Michael; three daughters-in-law; five granddaughters and one grandson.
When her children were young, Houk was involved in many clubs and organizations. Today, she is a life member of Soroptimist International of Patterson. 
---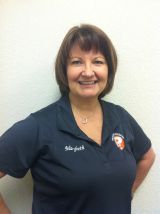 Planning a move to Patterson, Marybeth Bragdon was looking around town, when she spotted the Patterson Irrigator façade. She decided she wanted to work for the Irrigator on the spot.
And so she has – since 2003. She came from a strong printing background, and was hired as an advertising and print sales rep. She became general manager in 2010. In addition to her managerial role, she coordinates advertising and print sales for the publication.
A native of Redding, Bragdon attended Enterprise High School and Shasta College in that city. She moved to Patterson from San Leandro to raise her twin daughters, Janna and Kelsie (now grown), in a safe, small-town atmosphere.
A past Rotarian, Bragdon serves on the board of the Patterson-Westley Chamber of Commerce. She loves the town of Patterson and enjoys the close-knit community. 
---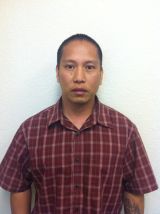 Ron Dizon earned his degree in 3D Animation / Graphic Design / Web Design back in 2003 from Fremont. I have since done work for start-up businesses creating logos, business cards as well as brochures and website design. Initially wanted to learn concept game design / animation, but as I progressed as an artist, I became more open to different paths of design / art, such as painting, charcoal figure drawing and still life, pen and ink and airbrushing anything from t-shirts, canvas and skateboards. My dad and uncles are my greatest influences growing up. As an artist, to mix different art form, one of my passion is to have my artwork on walking canvases, which got me interested in body art, apprenticed under a local artist, since then been working part time as a Tattoo Artist, full  time as a Graphic Designer.