Scarlata Farms Cellar celebrated its grand opening with a ribbon cutting Wednesday afternoon.
The store at 21 E. Sixth St., facing onto the Front Street Plaza, sells olive oil, gourmet food, kitchenware, and home and garden goods. It was opened April 1 by Kim and Matt Scarlata.
Kim Scarlata said they have been producing olive oil for more than five years, and when her husband retired in June 2018, they talked about opening a shop.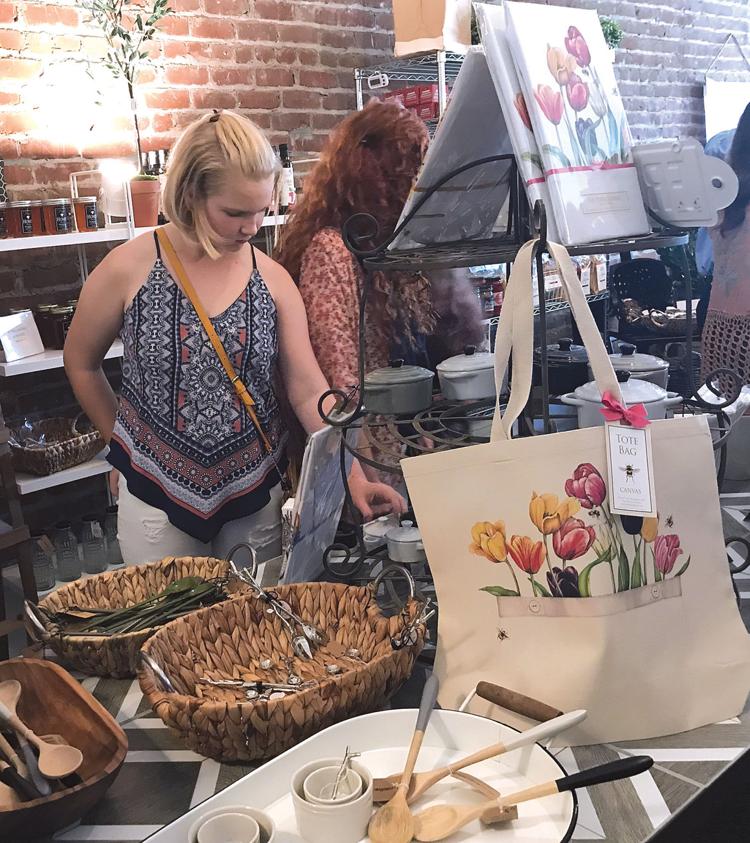 "I just feel that we are really connected to the downtown, we believe in our downtown. It's a great place to live," she said. "We waited for the right spot. We are so thankful to the Cose family — they are really committed to this downtown."
Matt Scarlata said he was thankful for the opportunity.
"It's been a great journey. We did a lot in the last few years," he said. "The last thing, I want to thank my grandfathers. They crossed the Atlantic from Portugal and from Sicily to live their American dream here in America. If it wasn't for their journey, we wouldn't have our dreams of Scarlata Farms Cellar."
Lisa Aguilera, representing the Tracy Chamber of Commerce, welcomed the Scarlatas to downtown Tracy.
"Not only are you wonderful friends, but you have been such amazing people to help us grow our downtown, and I love the fact you have a beautiful store here that we can come and get beautiful gifts and get things to go on a picnic," Aguilera said. "But I also just really appreciate how much your heart and soul comes out when you're participating in the downtown association."