The citizens group that opposed Measure M in the November election was fined $2,500 by the state for breaking campaign laws.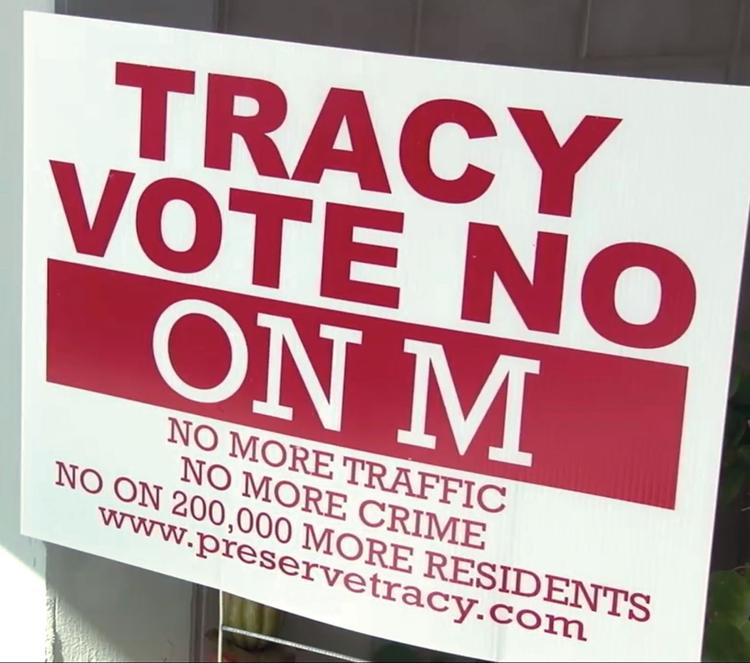 According to an agreement that will be considered for approval this week by the Fair Political Practices Commission, No on Measure M/Preserve Tracy — in the person of rural Tracy resident Dana Richards, who filed the campaign's paperwork — failed to disclose who had paid for "No on M" signs that were posted around town; used disclosures that were too small, less than 5 percent of the total sign size; and maintained a website, www.preservetracy.com, that did not have a financial disclosure statement.
Richards spoke to the Tracy Press on Friday and admitted that the grassroots campaign lacked experience with running a political campaign and made mistakes on the first batch of signs. She also said the website was not run by her committee but she could not prove it to the FPPC. She said she paid the fine on behalf of the citizens committee.
Measure M was promoted as a way to provide for affordable housing on about 2,000 acres of land in and around Tracy. The measure failed as more than 78 percent of city voters, 20,632 people, rejected the initiative.
Read the full agreement between the FPPC and No on Measure M/Preserve Tracy below.