An effort to repeal Tracy's slow-growth ordinance could appear on the 2020 ballot, if a local man's proposed measure can gain enough signatures to qualify.
Mateo Bedolla filed his intention May 28 to circulate a petition that, if successful, would let Tracy voters decide whether Measure A, approved by Tracy voters in 2000, should be repealed.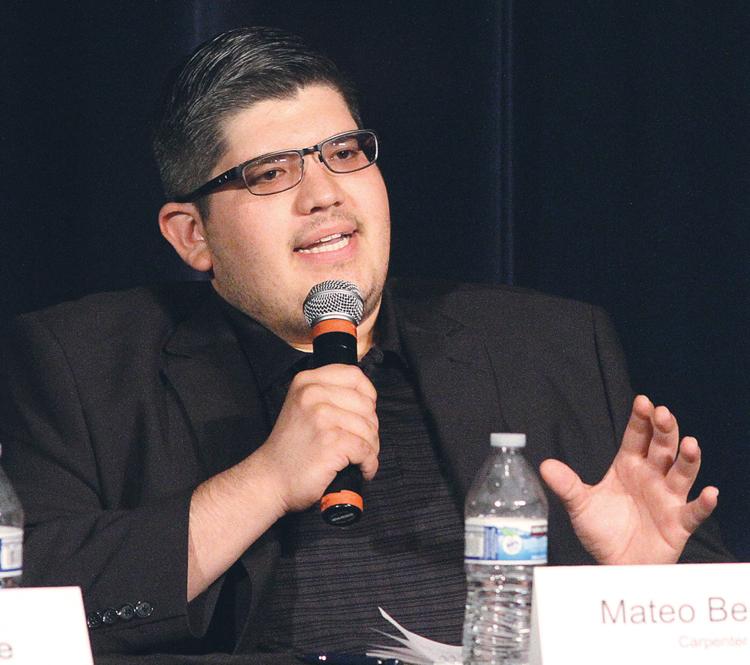 Measure A was a response to the rapid increase in housing development in the late 1990s and early 2000s, when up to 1,200 homes per year, and sometimes more depending on the average rate of growth, could be built each year. With planning areas including Tracy Hills and Ellis on the horizon, that pace of growth was set to continue.
Measure A changed the growth limit to an average of 600 homes a year, or a maximum of 750 in some years depending on the average rate of growth. It caused a halt in development until the Measure A average could be reached, and when residential development resumed in the mid-2000s, the developers for Ellis and Tracy Hills had claimed most of the entitlements for new development.
Bedolla, 25, said the result is that most pending development will be large expensive homes, with no opportunities to build the affordable housing Tracy needs for people like him, who have lived in Tracy all their lives and who want to live and work in town.
"Residents are being priced out, pushed east, commuting longer and facing housing insecurity," Bedolla said. "I believe a functional economy needs diverse jobs and income levels, and housing for all of those workers, and it needs to be near their jobs. I believe repealing restrictive housing law will provide tools needed to fix the jobs-housing imbalance with a smart and balanced long-term strategy to build homes near jobs and jobs near homes, relieving traffic congestion and improving qualify of life."
He said that he had not been contacted or influenced by anyone responsible for previous ballot measures related to Measure A, or those measures designed to provide exemptions to Measure A.
"This comes strictly from what I see on the ground and what I'm hearing on the ground," he said. "There's a lack of affordable homes. It's a change that needs to go to the voters."
He added that once the new measure is approved, it will be up to the local government to make sure affordable homes are a priority.
"It's a long-term strategy. It's not the fix-all," he said. "It places accountability on our local elected and appointed officials to make sure that houses built in Tracy are designed for Tracy residents."
Bedolla was a candidate for the Tracy Unified School District board of education in 2018, and he applied for appointment to that both board before and after November's election, as well as in 2017. He also applied for appointment to the City Council after the 2016 election. His notice appears in today's public notices in the Tracy Press. Tracy City Clerk Adrianne Richardson said that once Bedolla has provided her with proof that the notice has been published, he will have 180 days to collect signatures.
He needs 10% of the registered voters in Tracy to sign his petition — about 4,000 signatures. In reality he will need to gather substantially more signatures than that, as all the signatures must be verified by the county registrar of voters, and those not from people currently registered to vote and living within Tracy city limits will be declared invalid.