On the same day a Tracy native was serving as Army security for President Trump during D-Day 75th anniversary ceremonies on June 6 in Normandy, France, another D-Day anniversary participant with Tracy ties was just offshore.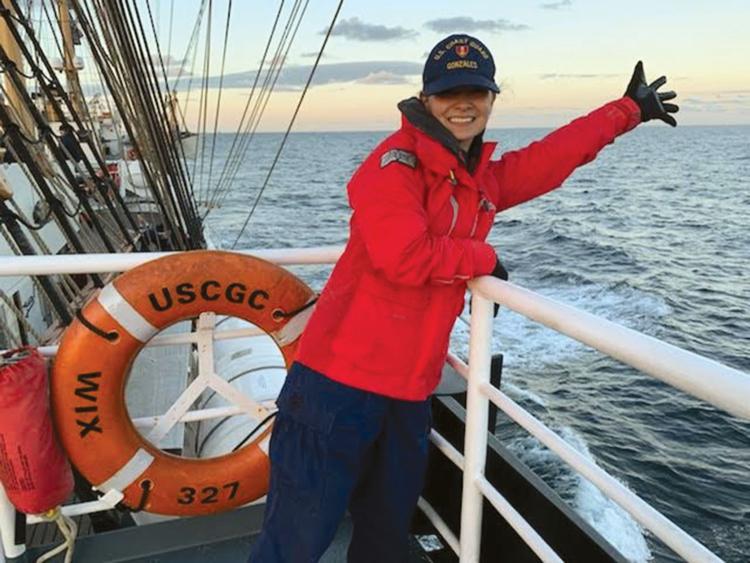 Cyd Gonzales, granddaughter of Tracyite Maurice Delgado and a Coast Guard Academy cadet, was aboard the Coast Guard Barque Eagle tall ship off the coast of Normandy.
After completing her first year at the U.S. Coast Guard Academy in New London, Connecticut, she was a Barque Eagle crew member completing a cross-Atlantic voyage that reached the Normandy coast in time for the June 6 ceremonies.
Maurice's son, Phillip Gonzales, a Green Beret veteran of Vietnam, added that his daughter was well suited for Coast Guard duty after growing up on the Amazon River in South America.
"After I retired from the military, I built a 50-foot trawler. With my wife, Leila, and Cyd, we navigated the Amazon River in Colombia Peru and Brazil," he wrote in an email.
"Cyd lived with Indian tribes, learned to navigate our ship, collected spiders and snakes and swam with piranhas before the age of 13," he said. "Seems like a perfect fit for entering the Coast Guard."
---
A 'perfect landing'
"The day could not be more perfect for he Jump — good exit and perfect landing."
That's the way Army paratrooper Sgt. 1st Class Lorenzo Souza described his jump on Sunday in the second phase of his participation in the D-Day 75th Anniversary Celebration.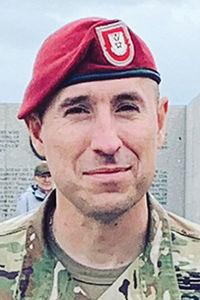 "I came out of the C 1-30 and did my checks. I looked down and just saw a sea of people off to the right of the drop zone," he wrote. "After I hit the ground, I took my wife's advice and just lay there for a second to view the open canopies above me and soak it all in."
Lorenzo said that after he packed his chute, he found that the crowd — estimated in the thousands — was lined up along the path each paratrooper had to take.
"The people shouted, 'We love you guys. great jump!' I must have given 200 'high-fives' to kids out there."
Lorenzo and other paratroopers from his infantry unit of the 173rd Airborne Brigade then boarded a bus for the 17-hour bus ride to their base at Vicenza, Italy, near Venice.
The son of Mickey Barreas and Lawrence Souza, both of Tracy, Lorenzo reported that he attended Tracy High and entered the Army in 2003. His wife, Kim, is also from Tracy, and they have two children.
His mother came into the Press office last Friday after the story of her son's role in providing protection for President Trump during June 6 anniversary ceremonies appeared in the Press that day. She said his relatives and friends in Tracy were excited about his D-Day anniversary experience.
"Lorenzo always wanted to be in the military," she told me. "In fact, he wrote a paper in school about it, and it earned him an A."
"Oh, in high school?" I responded.
"No," she said, "in grade school."
---