MANTECA — Hundreds of third-graders from across San Joaquin County learned about agriculture, conservation and nutrition at an AgVenture field day Thursday at the Manteca Unified School District Farm.
Students from Tracy, Banta, Jefferson, New Jerusalem and other school districts spent a couple of hours learning about how local crops are grown and harvested and about livestock and farm equipment. They had numerous hands-on lessons, including using tools, sampling healthy foods, and petting animals such as chickens, goats and pigs.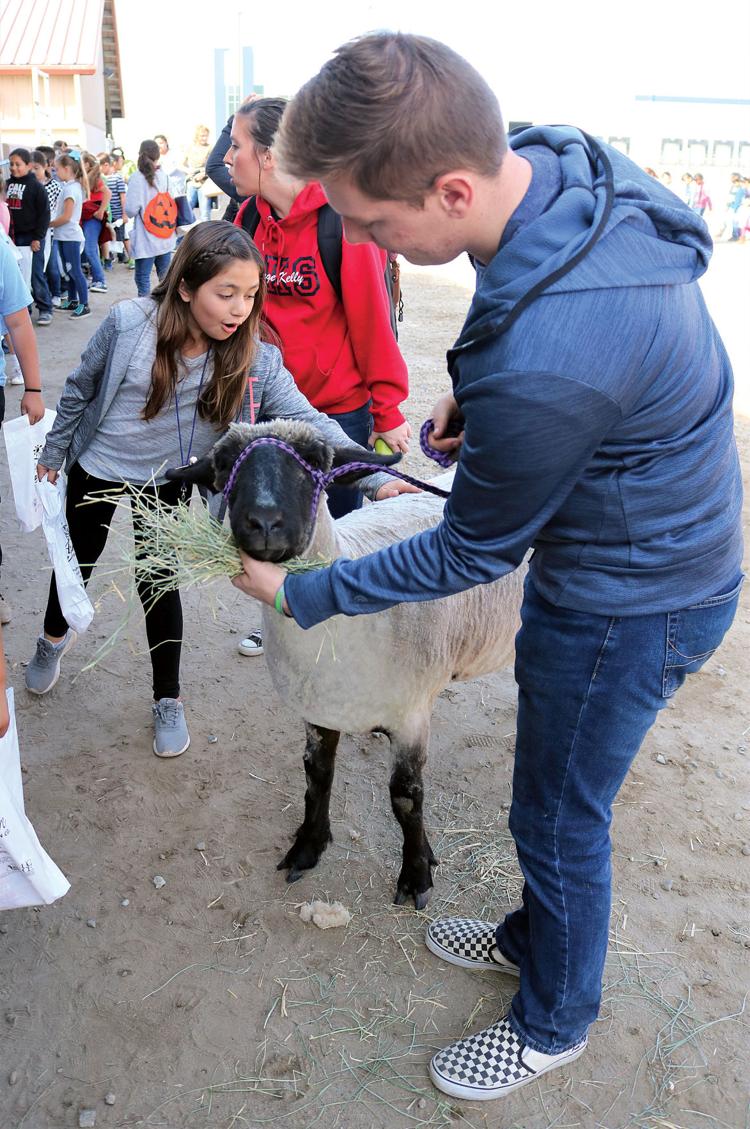 Katie Veenstra, who works in marketing and sales at GloriAnn Farms of Tracy, taught students about sweet corn at a booth in the farm orchard. She said she has done AgVenture demonstrations for four or five years and the kids always want to know whether the corn she uses is real and whether they can take a bite.
A group of Delta Charter High School FFA students made presentations to the third-graders on silkie chickens, rabbit breeds, garlic and corn. The FFA students also took the animals they are raising to AgVenture give the younger students a firsthand chance to learn more.
AgVenture, which takes place three times a year in different parts of the county, is organized through several partnerships involving the San Joaquin Farm Bureau, California Women for Agriculture, the United States Department of Agriculture and local school districts.