I like — really like — small and nimble cars. Add in a hatchback and for me you've got perfection. A hatchback is almost like having a station wagon, and I am a station wagon kind of guy.
The Mazda3 Hatchback is almost the perfect five-door hatchback. Almost. I'll get to the reason why it's not quite perfect later. But first the good stuff.
Every single Mazda has a similar look. Whether that is good or bad depends on if you like the styling. I like that fact that I can fairly easily pick out a Mazda from the crowd. I'm not sure about the Polymetal Gray Metallic paint. Nothing wrong with the application, but to me it looks like Government Gray. Thankfully, Mazda offers other colors that I like much better — the Soul Red Crystal Metallic is killer.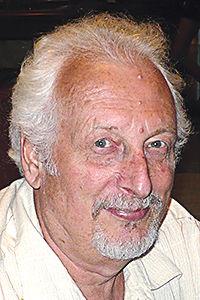 Under the hood is a 186-horsepower, 186 pound-foot, 2.5-liter, Skyactiv four-cylinder. Other cars make more power, but the Mazda3 is still capable of 0-60 mph in 7 seconds. According to Mazda, it will also top out at 130 mph. EPA tests say it is capable of 26 mpg city and 35 mpg highway with front-wheel drive. The economy drops to 24 and 32 with all-wheel drive. The test Mazda3 had all-wheel drive, and frankly, I was disappointed in the fuel mileage; according to the onboard readout, I got less than 20 mpg around town.
In theory, all-wheel drive makes for a better handling car. On a race track, it may be true, but in real life, in real-world driving, it isn't much of a plus.
Manual transmissions are becoming harder to find. Mazda does offer one in the Mazda3, a six-speed, but it is only available on the FWD Premium Package version. The test car was equipped with a six-speed automatic.
I liked the uncluttered instrument cluster and dashboard. It's refreshing not to see dozens of switches and buttons. And as in a dwindling number of vehicles, there is a gear-shift lever instead of a knob.
The reason I like hatchbacks is that, combined with the folding rear seats, there is plenty of storage room and it is easy to access. The four-door sedan has 13.2 cubic feet of cargo space while the hatchback has 20.1. That's a big difference. Hatchbacks are also much easier to load.
I didn't get to put too many miles on the Mazda3 Hatchback, so I can't tell you how it is on a trip. Around town it was fine, comfortable and nimble.
But the driving I did around town raised two concerns. Neither were fatal but more annoyances. In my opinion, the automatic transmission needs a third optional program. There's normal and sport. When in sport mode, the shifts are crisp and the transmission felt tighter, more responsive. But it also doesn't upshift if you don't reach a predetermined speed (engine or road). So around town it would mostly stay in third gear. Yet when in normal mode, the transmission felt lazy to me, especially on acceleration from a stop – it was almost like it was starting in second gear. I would have liked a program to give the transmission the crispness of sport with the economy of the normal program.
Either I have become inured to low-profile, large-diameter wheels and tires or auto makers have learned how to tame their harshness. I remember when the optional wheels and tires on small cars were 13-inch; the Mazda3 Hatchback with Premium Package is shod with 215/45R18 tires. And they actually provided a fairly decent ride.
Almost all if not all cars now have backup cameras. On some cars they are a necessity. The Mazda3 Hatchback is one that needs the cameras. The rear window is small and hard to see out of when backing up. I found it was better to back into a parking spot and drive out than to drive in and back out. There is almost no reason to look over your shoulder when backing up – between the small rear window and the thick C pillars, you can see more watching the 8.8-inch center screen.
There are three basic Mazda3 Hatchback models. Prices start at $23,600 (Basic), $25,200 (Preferred) and $27,500 (Premium) for front-wheel drive with an automatic transmission. There is a $920 destination fee. The test Mazda3 Hatchback with all-wheel drive had a base price of $28,900 and hit $31,335 with options and destination fee.