Before leaving for a recent overnight trip to Sonoma County, we mentioned to Tracyite Mark Huffaker that we were staying overnight in Healdsburg.
With that, Mark suggested that we stop by the Rack & Riddle Winery — which, he quickly added, is operated in Healdsburg by his three nieces, who produce still and sparkling wines.
Before heading back to Tracy after our overnight stay and a visit to a favorite winery in the nearby Dry Creek Valley, we decided to take Mark up on his suggestion.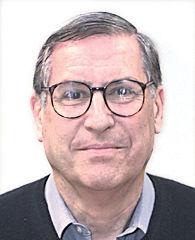 We found Rack & Riddle Winery in an industrial park in the center of Healdsburg, but instead of finding the small, boutique winery we expected, we came across a full-scale wine operation that specializes in private-label sparkling wine, the California version of French champagne.
We mention champagne since Rack & Riddle uses the classic French "méthode champenoise" in-the-bottle process of producing sparkling wine, instead of the "charmat" method of fermenting in pressurized tanks or the shortcut of pumping carbon dioxide gas into still wine to produce bubbles.
We met Rebecca Faust and Cynthia Faust, two of the three sister partners, in the winery tasting room. The third, Sharon Cohn, was busy at work.
All are daughters of Mark's only sister. They grew up in Stockton and had other careers before getting into winemaking in the last couple of decades, first in a small way and more recently in full-scale way, ratcheting up production approaching 550,000 cases of sparkling wine this year.
Rebecca took us in the main winery building — a second one across a wide driveway has been added within the past year — to show us how Rack & Riddle's sparkling wine is, not surprisingly, racked and riddled in a fully automated sparkling wine process.
The grapes, usually chardonnay or pinot noir, go through the normal still wine process of using yeast to turn sugar in grapes into alcohol. A second fermentation then takes place in the bottles, trapping those all-important bubbles.
The bottles are then racked in bins for six months to two years. Riddling takes place by slowly turning the upside-down bottles in automated multibottle riddling machines. This moves the residual lees from the second fermentation into the neck of each bottle. The neck is then frozen to permit removal of the lees before being capped by champagne-style corks.
The investment in new equipment and the increase in production is the result of growing demand for quality sparkling wine by a number of wineries that produce only still wine, allowing them to serve sparkling wine with their own labels to customers in their tasting rooms or through online purchases.
Private-label sparkling wine produced by Rack & Riddle is also served in restaurants and for special occasions, such as the Boston Red Sox celebrating their World Series victory last year.
The sparkling wine is also sold in the middle price range at the winery's tasting room under the "Breathless Sparkling Wines" label. We sampled some, and it's first class.
We bought a bottle, and it won't be long before we pop the cork and see how the bubbles are doing.