A news story that appeared earlier this week in the Los Angeles Times has given supporters of the proposed Valley Link light rail system greater confidence that sufficient money may be available to fund the first phase of the project.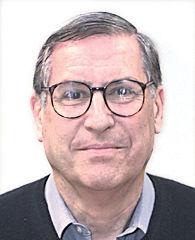 And while it did not specifically list Valley Link as one of the Bay Area projects that could receive funds diverted from the high-speed rail system, it confirmed reports that Gov. Newsom and his transportation planners are giving the cross-Altamont light rail program serious consideration for funding, including possibly money originally earmarked for high-speed rail.
She reported that she and rail authority Chairman Scott Haggerty, along with authority and contractor staff members, have had several meetings with Newsom's staff in the past month about funding for the light rail project.
The Valley Link delegates and those from the San Joaquin Valley Regional Rail Authority, which operates the Altamont Corridor Express system, have received "positive interest" from the governor's office, Vargas reported.
"The Los Angeles Times story is very important," Vargas said. "Although it focused attention on possible regional rail projects in Southern California, we would certainly expect to get our share of funding."
The funding could be authorized by the state Legislature or transferred from high-speed rail or other funding sources not dependent on legislative action, she said.
In addition to the possible high-speed rail funds, other sources could include SB 1 gas tax, air pollution, transportation and environmental pots of cash.
When combined with $650,000 in existing Valley Link funding, that kind of funding mix could add up to $1.9 billion, which would be sufficient to build the first phase of the light rail system extending from Lathrop in the east, westward through Tracy and Mountain House, and over the Altamont Pass to the Dublin-Pleasanton BART station, Vargas said.
Extending ACE service from Lathrop south as far as Merced and establishing joint use of the right of way across the Altamont Pass by ACE and Valley Link are also in the mix of possible projects.
Extending high-speed rail from Bakersfield to Merced, beyond the 119 miles of San Joaquin Valley rail line already under construction, could be one of the casualties, depending on how much of the high-speed funds the state diverts to regional projects in Southern California and the Bay Area, including Valley Link.
Vargas said that in addition to meeting with members of Newsom's staff, the Valley Link team is also contacting members of the state Assembly and state Senate to gain their support.
"We know it's essential to have the backing of as many legislators as possible," she said.
The L.A. Times article reported that legislative backing is already building. It quotes Assemblywoman Laura Friedman (D-Glendale): "We need to make sure we put investment into areas of the state where we can get the biggest bang for the buck."