Margaureta "Margie" Welke was all smiles surrounded by family and friends as they shared a meal at Red Robin on Monday night, but it was no ordinary dinner.
The gathering was a 101st birthday celebration for the World War II nursing veteran.
"I'm overwhelmed," Margie Welke said, flashing her never-ending smile. "I heard rumors of a party. I never expected it. They made me feel so important. I appreciate it for them to be with me on this day. I feel blessed."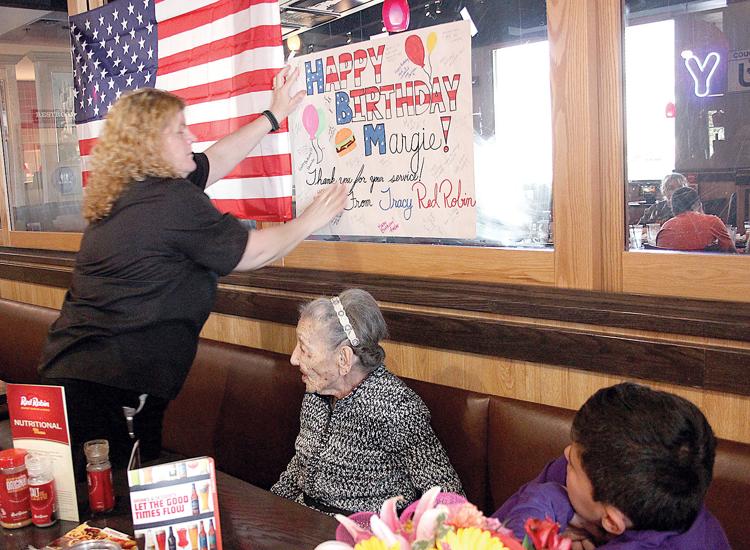 The tables they sat at were decorated with flowers and balloons, and the wall behind featured an American flag and a homemade sign with well wishes from all the restaurant workers.
"We heard it was her birthday and we had to make it special," Red Robin general manager Kendall Jackett said. "Alex (Miani) brought the flag and we all signed the poster. We were going to make it special for her."
Jackett said that the staff couldn't pass up the opportunity to help celebrate a 101st birthday and that Miani, a line cook who was the hostess for the party, made an extra effort.
Felicia Welke, Margie Welke's daughter and caretaker, said that in addition to her mother's landmark birthday, she also wanted to recognize her service in the U.S. Army from 1944 to 1946.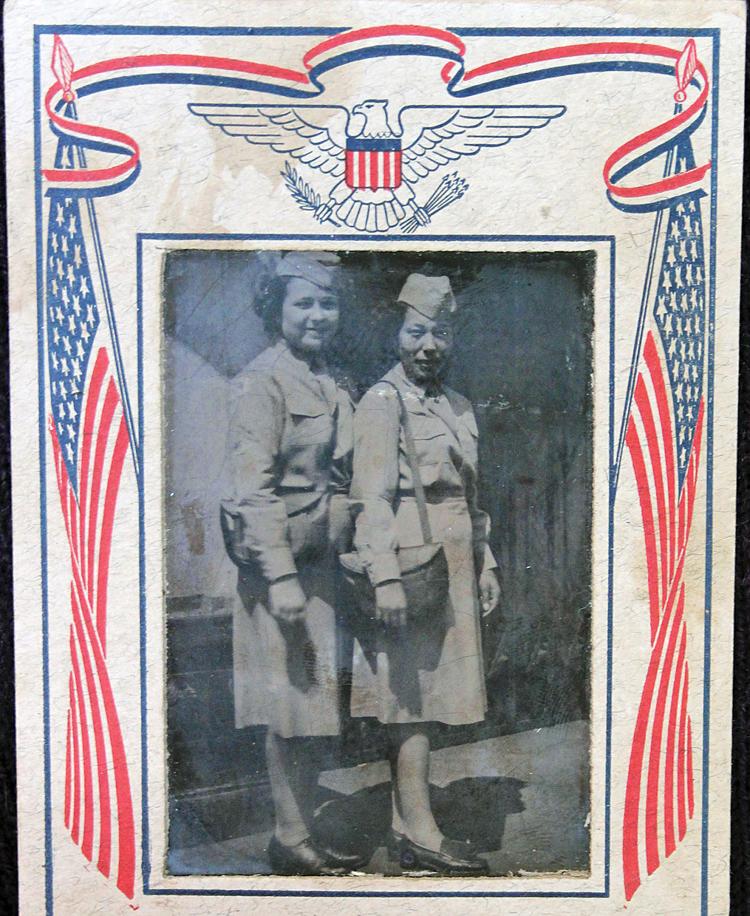 She was 28 years old and working in a dress shop when she enlisted, and she served as a surgical technician at Fort Oglethorpe in Georgia during the war. At the time of her discharge on April 5, 1946, she had risen to the rank of Technician Fifth Grade in the 28th Women's Army Corps Hospital Company and received multiple medals.
Margie Welke moved to Tracy in 1992 to care for her own mother, who died at the age of 95, and she moved in with her daughter five years ago.
"She's my mom, and she's lived this long, and the fact that she also served in the Army," her daughter said. "Unfortunately, women don't seem to get enough recognition. She rose to the call. For her, it was a no-brainer. I know when other women were going in to be like Rosie the Riveter, she wanted to serve in the service of her country."
During the birthday celebration, U.S. Army Sgt. Kiarra Stokes arrived to join festivities and talk about military life with the birthday girl. Based at the Tracy recruitment office on Grant Line Road, Stokes said she was honored to be invited.
"It's a beautiful thing," Stokes said. "She's family. To have a woman who served before me — without her, I wouldn't have been able to serve. She's amazing. Her angelic voice … I can feel her energy. We have a military bond."
Margie Welke said serving in the military was "the best thing she's ever done for her country."
She fractured her hip in July, but she finished rehabilitation and the injury hasn't slowed her down.
"She is a spitfire," her daughter said. "She is a go-getter. You'll fall in love with her. Everybody does."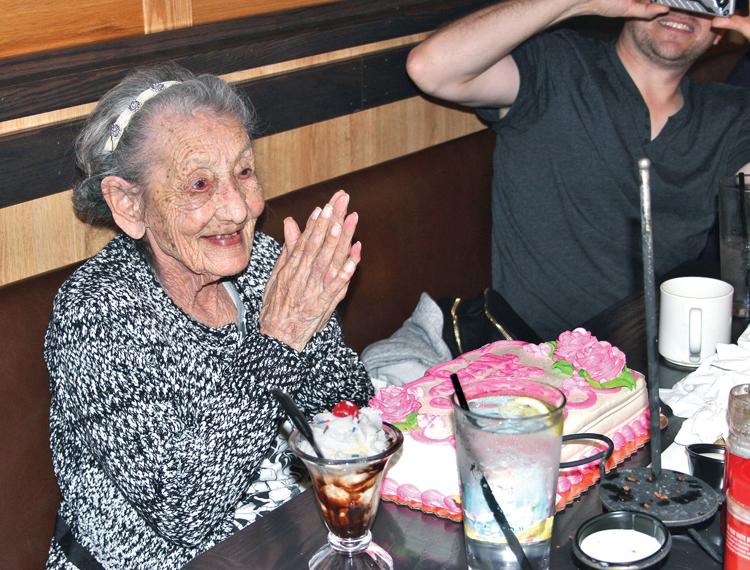 When asked the secret to living to 101, she said, "Keep interested in what's happening around you."
"I have no regrets," she said. "I'm interested in a lot of things. I like to do everything. It's been a good life. It's been an exciting life."